Are you worried about the kind of pictures your kid or spouse shares on social media through their phone? Or do you think some unscrupulous individuals are sending your kid's x-rated images? Well, you can confirm if this is true by hacking their phone pictures.
This will enable you to monitor the kinds of pictures they are sending and receiving. With this, you will be able to caution them before they fall prey to cybercriminals. Are you wondering how possible it is to hack a phone picture?
The fact is that it is easier than you can imagine. You don't even need any hacking experience to do it. All you need is the perfect tool, and this is the crux of this post. In this definite guide, we will share how to hack a phone picture.  We will also share the best tool to use for the job.
Trust us; it's going to be an amazing and enlightening read for you. Really, to know more about hacking a phone picture without them knowing, this is the guide to read. Now let's get right into it.
Spyier: Best Tool to Hack a Phone Picture Discreetly
When talking about hacking a phone picture, you don't have to worry about being caught in the act. This app offers you the chance to hack any phone pictures discreetly. Depending on the type of phone, you may not even have to touch the phone in the first place.
It is an advanced hack app that makes the process of hacking very seamless. The app is very reliable, secure, and safe. It is also user-friendly with a great interface. This app has built its reputation globally and it currently has millions of users in over 190 countries of the world.
It has also been featured on different international media platforms. Top among platforms that have featured Spyier in New York Times, Life Hacker, iGeekBlog, Forbes, and Android Authority, among others. What does this mean? Simple; it means it's a reputable app that has garnered acceptance from satisfied customers from across the world.
How does Spyier Hack a Phone Picture?
If you want to know more about people, their pictures are some of the pointers to their personal lives. When you access someone's picture file, you can detect what secrets they keep. Unfortunately, it's almost impossible to just pick up your child or spouse's phone and start going through their pictures.
That would be termed invading their privacy. Interestingly, there is a better way to do this. Spyier opens you up to a brand new way of spying on someone's life without them knowing. With this app, you can keep your child or spouse safe from cybercrime. So how does Spyier achieve this?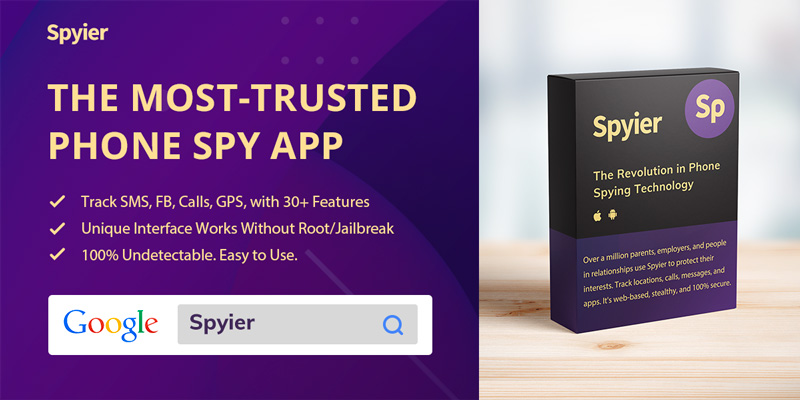 Unique Features of Spyier App
Spyier is compatible with iOS and android with OS 4 and above. With this app, you don't need to root or jailbreak the device you want to hack. Its cutting edge technology makes this possible. Most other apps require that you jailbreak or root the target device to access the advanced features of such apps.
Spyier, on the other hand, gives you access to over thirty-five features without rooting or jailbreaking the device. With this app, you can access pictures shared and received on the social media accounts of the target device. This includes Instagram, Facebook, Snapchat, and WhatsApp.
Snapchat is known for deleting pictures within a few seconds of posting. However, Spyier can recover deleted pictures and save the same for you. This means you can view all pictures from your target device without missing anyone.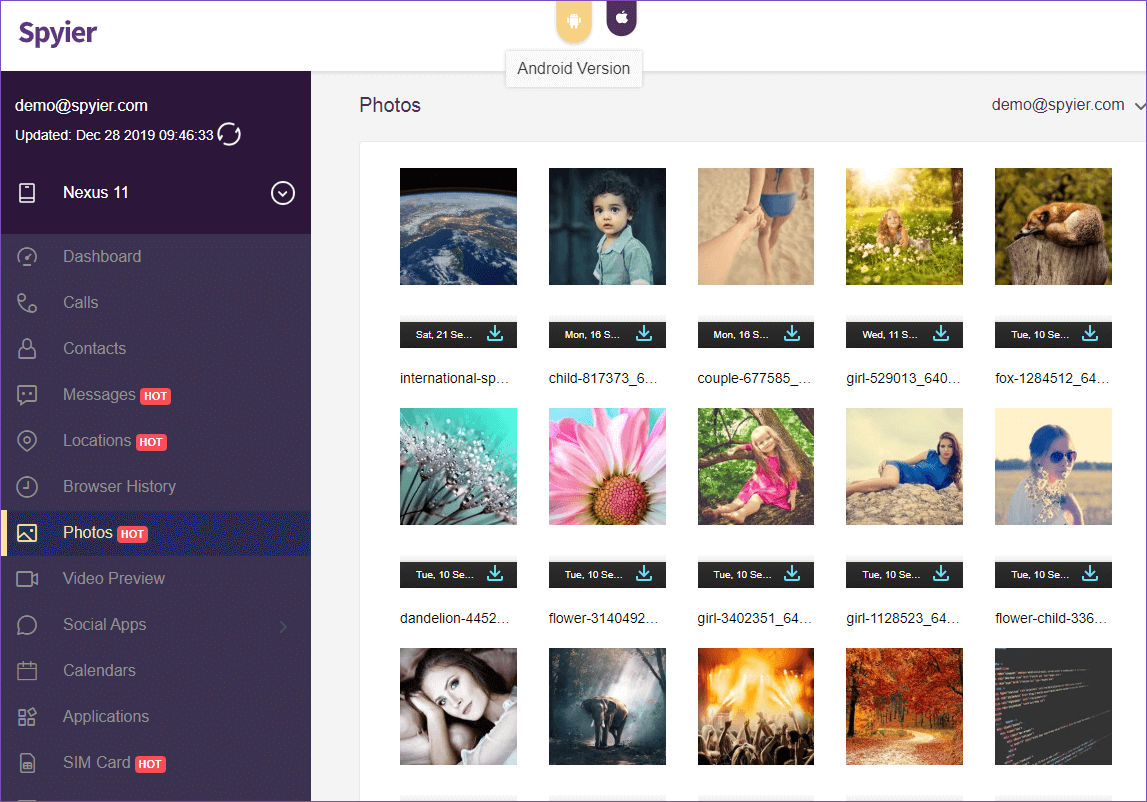 What Pictures can you hack on a Target Phone with Spyier?
The straight answer to this is ALL pictures. As long as it is in the target device that you want to hack, Spyier will give you access to it. You don't need to have physical access to the device. Right from your dashboard, you can view all photos from different platforms signed into on the target device remotely.
When you hack a target device with this application, you will be able to view the Instagram pictures. You will also have access to the Snapchat pictures, Facebook pictures, and WhatsApp pictures. These will include both the ones sent from the device as well as received.
Spyier can also recover deleted pictures and give you access to them on your dashboard. If there are any private messages that come with the pictures, you will also be able to read them. Another exceptional feature of the Spyier app is the Keylogger.
The built-in Keylogger captures passwords used for all social media accounts and emails on the target device. With this, you can easily log into any social media of the target with their password to see more data.
How to use Spyier to Hack a Phone Picture
There are simple steps that you need to follow to hack a target device. As soon as you do this, you can start viewing the pictures they receive and share across social media platforms. Let's look at these easy steps.
Step One: Create a free Spyier account with your email address and a unique password.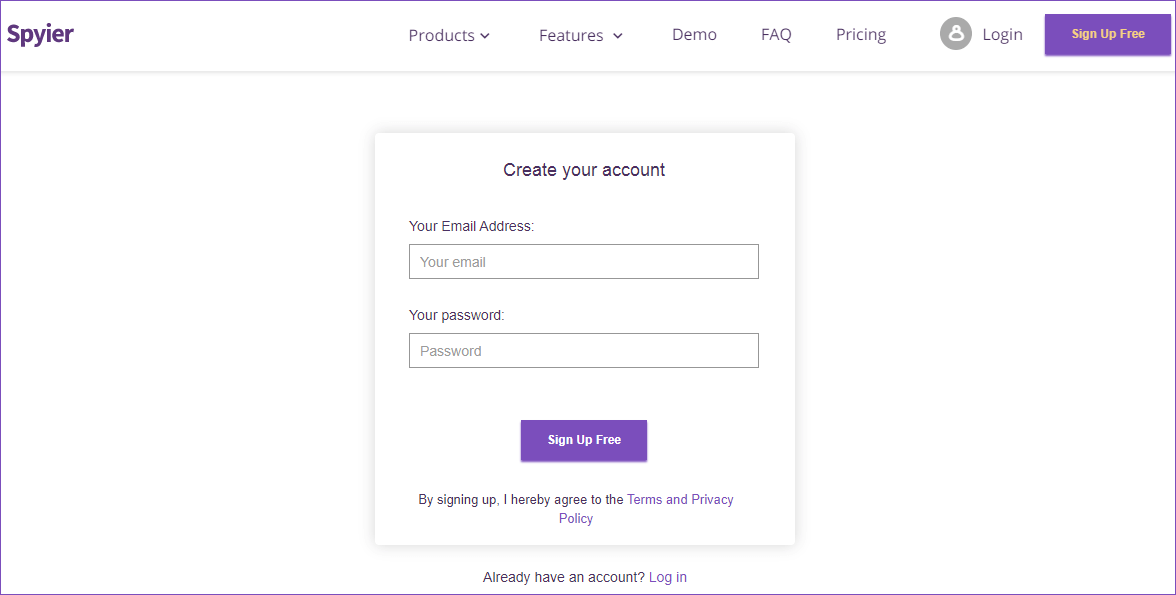 Step Two: Choose the specific device you want to hack. If the device is an iPhone, you do not need to install an app. You only need the iCloud credentials of the target device, that is, the username and password. Follow the prompting to enter the details to complete the setup.
Spyier setup for iOS is done remotely because it is cloud-based. You don't need any installation to get it activated. You also don't need to jailbreak the device. Spyier is safe and secure, which means the data on the cloud account of the target device is safe.
In fact, it doesn't save any data on its server. You are the only one that has access to the data on your dashboard. The team at Spyier cannot view the information saved on your dashboard.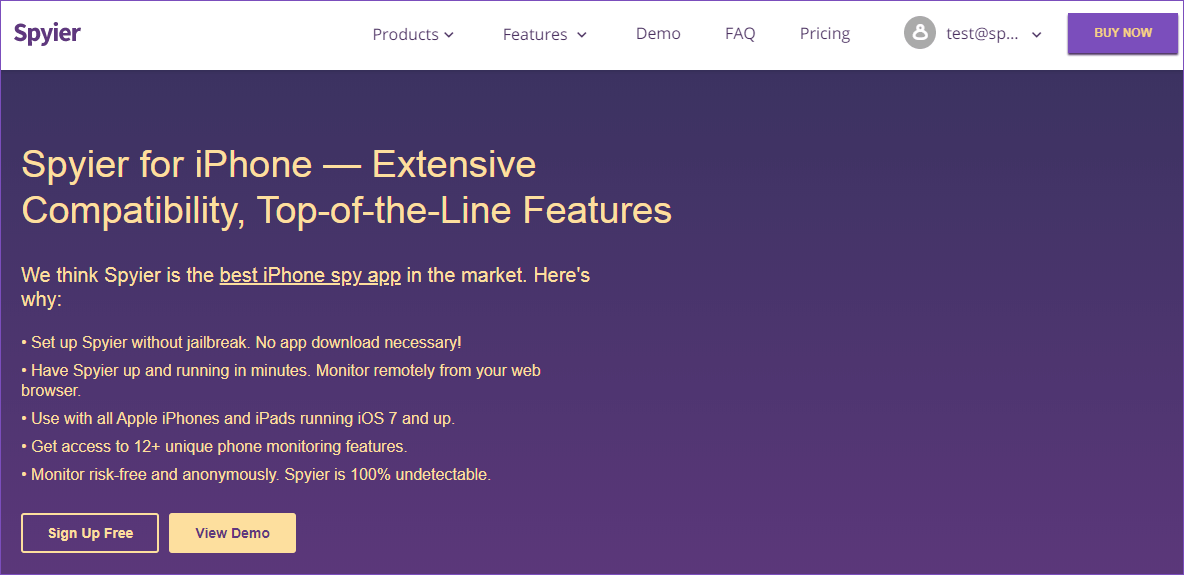 For Android, you need to download the Spyier app on the target Android device. Check all permissions to enable seamless functioning and follow the instruction to complete the installation. The app is less than 3MB and it takes a few seconds to download.
After the installation, the app icon disappears and begins to run in the background. It works in stealth mode, which makes it impossible for it to be detected. It doesn't take up memory space or drain the battery.
It's important to mention that you must install an app to hack or spy on an Android device. If any app claims that you don't have to, beware of such an app. This is because there is no technology that supports hacking an Android without downloading and installing an app.
Step Three: Allow Spyier to sync with the target device for a few minutes and then log in to your Spyier account. You can do this from any browser on your phone or PC. You don't need to download an app on your device to hack into someone's phone.
Conclusion
Spyier is an excellent app that allows you to hack into any device to view the sent and received pictures. When you sign in to your dashboard, you will be able to view all pictures on the target device remotely. Navigate to the 'Photos' section on your dashboard to view the pictures.
You will be able to see all media files shared and received on the social media accounts of the target. These include media files from Instagram, Facebook, Snapchat, and WhatsApp.